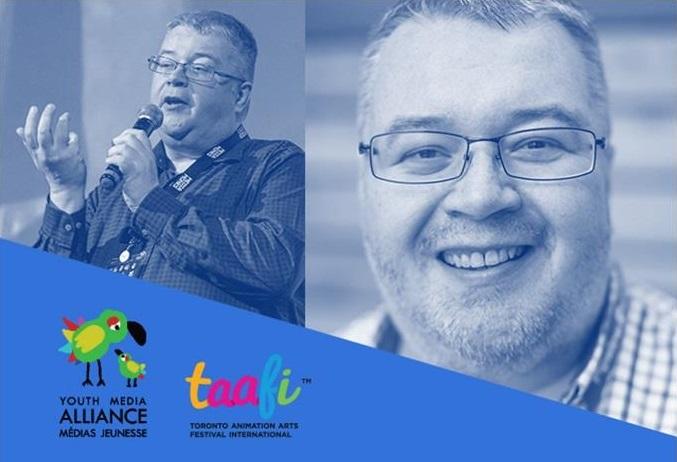 YMA & TAAFI Present the John Rooney Creator Fund
TAAFI and the Youth Media Alliance have joined forces to create a new creator fund to remember their friend John Rooney.


Opening December 1, the John Rooney fund has earmarked US$15,600 for five emerging LGBTQ+ and underrepresented talent in animation.
TWO STREAMS OF PROFESSIONAL DEVELOPMENT:
One outstanding Canadian candidate will be selected for the content development stream while up to 4 candidates will be selected for the scriptwriting stream. The Fund enables scriptwriting stream recipients to participate in a writers' summit for a television series, and for the content development winner to pitch their content at conferences of their choosing throughout the year.
CONTENT DEVELOPMENT (1 Creator): The winner will receive mentorship from industry professionals and up to $5,000 (CAD) for creative development which can be spent on contracting professional resources for the creation of their concept. The remaining $5,000 (CAD) will be reserved for travel and registration costs which will allow the winner to network at conferences that align with their career goals. The objective of this stream is to expedite the winner's journey to becoming an established content creator.
SCRIPTWRITING (4 Writers): Each successful candidate will be placed in a writing room for a show in production. The purpose of this placement is for the candidate to gain an understanding of the script writing process, how stories are developed for series, and if possible, contribute to the room creatively. The Fund will cover a maximum of 10 working days, at $250 per day, for a total allocation of $2,500 writer. The objective of this stream is to expose a writer to a professional writer's room to experience the dynamic between writers, story editors, commissioning broadcasters and other participants in the scripting process.
At the completion of each project, all grant recipients may be asked to write a brief overview of their experience, for use in reporting or as a YMA blog post.
Apply via the YMA's website John Rooney Creator Fund
SUBMISSION DEADLINE: January 14th, 2022.